Join us for a fabulous Chicago experience for spouses, companions and friends!
Here are the tentative plans...
Wednesday, May 1, 2013‌‌‌‌‌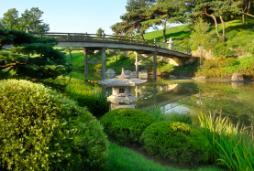 We will begin with a continental breakfast and a powerpoint presentation‌ ‌‌‌‌‌‌‌at the Westin. Then we will visit the ‌Chicago Botanic Garden and enjoy the garden and a delicious lunch at the Garden Café. The Chicago Botanic Garden, with its world-‌renowned ‌plant collections and displays, is one of the country's most visited public gardens and a preeminent center for learning and scientific research. The 385-acre Garden features 25 display gardens and four natural areas, uniquely situated on nine islands surrounded by lakes.
Daily Schedule
8:00 am - Continental breakfast provided‌
8:30 am - Powerpoint presentation
10:45 am - Depart for Chicago Botanic Garden
4:30 pm - Return to the Westin‌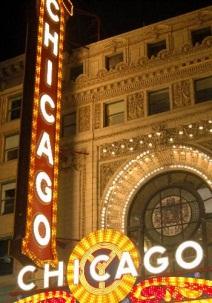 6:45 pm - Reception at the Westin
Thursday, May 2, 2013‌
Day two begins with an early breakfast and board the Gray Line tour bus for the Inside Chicago Grand Tour and Pizza Experience. This comprehensive tour will take you all around downtown Chicago visit Millennium Park, Museum Campus, Shedd Aquarium and much more. At the end of your tour eat your own personal pizza at one of the most popular restaurants in downtown Chicago.‌
Daily Schedule
7:15 am - Breakfast
7:30 am - Depart from the Westin
9:50 am - Board Gray Line Tour Bus
2:00 pm - Tour ends at pizza restaurant for late lunch
5:30 pm - Return to Westin
Friday, May 3, 2013‌‌
The next day begins again with the continental breakfast at the Westin. Then, visit the ‌Art ‌Institute of‌ Chicago and enjoy lunch in the café. As one of the country's largest art ‌museums, the Art Institute of ‌Chicago is a must-see for local, national, and international groups of all ages.
From our world-renowned French Impressionist collection to American art ‌favorites like Grant Wood's American Gothic and from ancient treasures from across the globe to modern masterpieces by Dalí, Matisse, and Picasso, the museum has something for everyone—art experts and new museum-goers alike.‌
Daily Schedule‌
8:00 am - Breakfast at Westin
9:15 am - Depart the hotel for downtown Chicago
4:30 pm - Return to the Westin
6:30 pm - Reception at the Westin
7:00 pm - Banquet at the Westin
Saturday, May 4, 2013‌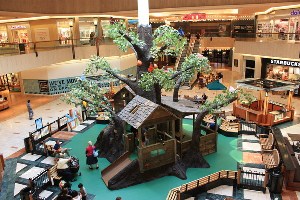 The last day you will go shopping at the Northbrook Court Mall and lunch at California Pizza Kitchen. Northbrook Court is a large, upscale Super-regional Mall. The mall is one of the most upscale collection of shops in the midwest, and even‌ the nation. Located on 130 acres (0.53 km2) and anchored by Macy's, Lord & Taylor and Neiman Marcus, the Northbrook Court Mall also houses such stores as Abercrombie & Fitch, Aveda, Banana Republic, Burberry, Coach, Gap, H&M, Louis Vuitton, Lucky Brand Jeans, Pandora, Sephora, See's Candies, Starbucks, Teavana, Tiffany & Co., Tommy Bahama and Victoria's Secret, to name just a few. There is also a 14-screen AMC Theatre on the south side of the mall, as well as a free standing Crate & Barrel home store in the northwest corner of the property.‌
Daily Schedule
9:45 am - Depart for the Northbrook Court Mall for shopping and lunch
Noon - Arrive back at the Westin
IMPORTANT NOTE: All transportation will depart as scheduled -- please arrive early in order that you will not be left behind.